Proudly supporting OCLI Vision
and other affiliated practices.
Associates in Ophthalmology Welcomes Ophthalmology Consultants, PC
Posted on October 3, 2022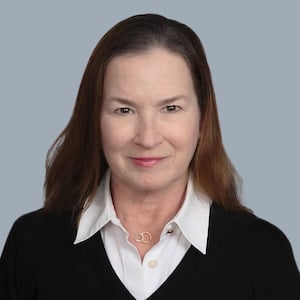 West Mifflin, PA – April 2022 – Associates in Ophthalmology (AIO), an OCLI Vision practice, is excited to welcome Laura Pallan, MD of Ophthalmology Consultants, PC located at 960 Beaver Grade Road, Moon Township, PA 15108 to its rapidly growing team.
Laura Pallan, MD is a board-certified ophthalmologist who founded Ophthalmology Consultants to fulfill her mission of offering the most advanced eye care available to her patients in a relaxed setting. She provides complete eye care services for patients of all ages, including comprehensive examinations and treatment.

"I'm very pleased to join Associates in Ophthalmology, the premier eye care group in the Pennsylvania and West Virginia area. I am now able to provide my patients with enhanced resources, state-of-the-art technology, and access to some of the top ophthalmologists in the region" said Dr. Pallan.
Dr. Pallan joins AIO who is also part of OCLI Vision, an esteemed group of board-certified, fellowship-trained eye surgeons and highly skilled optometrists known for delivering advanced eye care and superior results. They specialize in the diagnosis and treatment of cataracts, laser vision correction, diseases of the cornea, retina (including diabetic retinopathy, diabetic eye care, macular degeneration, retinal detachments, flashes, and floaters), and glaucoma.
"All of us at AIO are looking forward to Dr. Pallan joining our team," noted Lisa Cibik, MD, FACS. "We hope to keep raising the standard of care in the region, and throughout the country, using the latest technology and innovative procedures."
For more information about AIO and Spectrum Vision Partners, please contact:
Michael Lutz
Regional Vice President
mlutz@www.spectrumvisionpartners.com
Greg Wappett
Chief Development Officer
gwappett@www.spectrumvisionpartners.com
Looking to partner with us?
Let's get started.