Proudly supporting OCLI Vision
and other affiliated practices.
Dr. Deepika Malik: A Leading Vitreoretinal Surgeon Joins OCLI Vision, Offering Exceptional Eye Care Services
Posted on June 1, 2023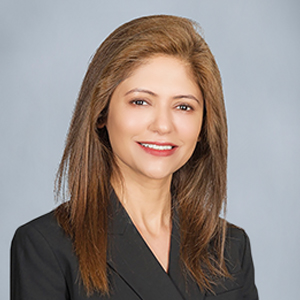 June, 2023 – Deepika Malik, MD, a highly experienced and fellowship-trained vitreoretinal surgeon, is ecstatic to join the OCLI Vision team, offering expert eye care services to patients in Rockland County, Orange County, and the boroughs of Queens, Manhattan, and Brooklyn. With her expertise in macular disorders, including age-related macular degeneration, diabetic retinopathy, retinal vein occlusions, inflammatory ocular diseases, and surgical retinal diseases, Dr. Malik has built a well-respected name in the realm of ophthalmology.
Dr. Malik is a Diplomate of the American Board of Ophthalmology and is Board Certified in Ophthalmology. She completed her surgical vitreoretinal fellowship at Gavin Herbert Eye Institute at the University of California, Irvine. Dr. Malik is also a Fellow of the American Society of Retina Specialists, and a member of the American Academy of Ophthalmology, Association for Research in Vision and Ophthalmology, American Medical Association, and Vit-Buckle Society.
Along with her impressive medical credentials, Dr. Malik is an accomplished researcher and has conducted extensive national clinical trials to analyze the efficacy of drugs and devices in the treatment of retinal disorders. Her devotion to advancing the field of ophthalmology has earned her recognition as a Top Ophthalmologist in the Philadelphia region and inclusion in the 2021 Top Doctors List. Dr Malik has served as Faculty, Department of Ophthalmology, Drexel University College of Medicine; and as Associate Professor, Department of Ophthalmology at Philadelphia College of osteopathic medicine
At her practice, Dr. Malik provides advanced retinal services and the latest diagnostic and treatment options for macular disorders including age-related macular degeneration, retinal vascular diseases, diabetic retinopathy and surgical retinal diseases, such as retinal tears and detachment, tractional retinal detachment, macular pucker, and macular hole. Her practice is affiliated with the New York Eye and Ear Infirmary of Mount Sinai. Dr. Malik is fluent in English as well as Hindi.
"As a retina specialist, I prioritize compassion, precision, and understanding each patient's unique vision needs. I merge state-of-the-art technology with heartfelt empathy to provide personalized treatment," noted Dr. Malik.
"My practice philosophy extends beyond the boundaries of the examination room. I am committed to advancing the field of ophthalmology through continuous learning, research, and innovation. By staying at the forefront of scientific advancements, I can offer my patients the latest and most effective treatments available," Dr. Malik continued.
"I foster trust, empower patients, and promote open communication for shared decision-making. I am dedicated to advancing ophthalmology through learning, research, and innovation My goal is to restore and preserve vision, enrich lives, and make a meaningful impact in the lives of people."
With Dr. Malik's expert care, patients can trust that their eye health is in great hands. To schedule an appointment with Dr. Malik, please visit www.ocli.net or call 1-866-733-6254
About OCLI Vision
Founded in 1997, OCLI Vision (http://www.ocli.net) is one of the leading ophthalmology practices in the United States. The practices of OCLI Vision offer eye care services at locations throughout Connecticut, New Jersey, New York, Pennsylvania and West Virginia. OCLI Vision is led by a large group of highly skilled ophthalmologists and optometrists in each major sub-specialty of eye care who provide comprehensive eye care services, including treatment for cataracts, corneal disease, glaucoma, retinal disease, oculoplastics, refractive surgery, and neuro-ophthalmology.
Looking to partner with us?
Let's get started.