Proudly supporting OCLI Vision
and other affiliated practices.
OCLI Vision Welcomes Ophthalmologist Joseph Kavchok, Jr., MD
Posted on October 3, 2022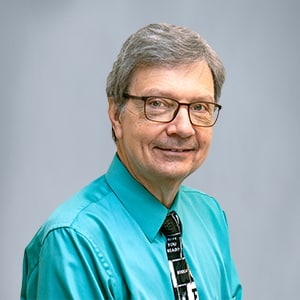 Board-certified comprehensive ophthalmologist joins OCLI Visions full-service Lehigh Valley Eye Center
NEW YORK, N.Y. – May 19, 2021 – OCLI Vision, a world-renowned multi-practice ophthalmology and optometry group, today announced the addition of Joseph Kavchok, Jr., MD to the group of respected eye care practitioners at its Lehigh Valley Eye Center locations. A board-certified comprehensive ophthalmologist, Dr. Kavchok began seeing patients at LVEC's Bethlehem and Allentown offices on May 13, 2021.
After earning his medical degree from Jefferson Medical College in Philadelphia, Dr. Kavchok completed an internship in internal medicine at Geisinger Medical Center in Danville, Pennsylvania, and a residency in ophthalmology at Nassau County Medical Center in East Meadow, New York. Prior to entering private practice, he held several positions at the USAF Clinic at McGuire Air Force Base in Wrightstown, New Jersey, including officer in charge of emergency services, general medical officer, and chairman of the credentials committee. Dr. Kavchok also served as chief of ophthalmology in the department of surgery at Sacred Heart Hospital in Allentown, Pennsylvania.
Dr. Kavchok is a diplomate of the National Board of Medical Examiners and a member of the American Academy of Ophthalmology, the Pennsylvania Medical Society, and the Lehigh County Medical Society.
"OCLI Vision's practitioners are globally known for delivering state-of-the-art ocular care," says Dr. Kavchok. "I'm honored that OCLI has chosen me to join its LVEC group and look forward to providing my patients with the advanced and compassionate eye care they deserve."
OCLI Vision is backed by Spectrum Vision Partners (SVP), a leading management services organization that exclusively serves the ophthalmology sector. SVP manages and supports the growth of many of the leading ophthalmology practices and ambulatory eye surgery centers in New York, New Jersey, Connecticut, and Pennsylvania.
Tom Burke, Spectrum Vision Partners' CEO, says, "As SVP continues to expand its roster of eye care experts, our goal is to add the most highly regarded and accomplished physicians to our team of practitioners. Dr. Kavchok is an exceptional addition to OCLI Vision's group and we're pleased to welcome him."
For more information about OCLI and Spectrum Vision Partners, please contact:
Tom Burke
Chief Executive Officer
tburke@www.spectrumvisionpartners.com
Greg Wappett
Chief Development Officer
gwappett@www.spectrumvisionpartners.com
About OCLI Vision
Founded in 1997, OCLI Vision (https://www.ocli.net) is one of the leading ophthalmology practices in the United States. The practices of OCLI Vision offer eye care services at locations throughout Connecticut, New Jersey, New York, and Pennsylvania. OCLI is led by a large group of highly skilled ophthalmologists in each major sub-specialty of eye care, who provide comprehensive eye care services, including treatment for cataracts, corneal disease, glaucoma, retinal disease, oculoplastics, refractive surgery, and neuro-ophthalmology.
About Spectrum Vision Partners
Spectrum Vision Partners (https://www.spectrumvisionpartners.com) is a leading management services organization, serving the ophthalmology sector. With nearly 800 employees providing world-class practice management and administrative solutions to a network of nationally renowned, multi-specialty ophthalmologists in New York, New Jersey, Connecticut and Pennsylvania, Spectrum Vision Partners (SVP) supports 27 clinic locations, three state-licensed ambulatory centers, and over 70 surgeons, doctors and other medical professionals. Spectrum provides a comprehensive set of business support functions, including billing and collections, credential services, marketing, physician recruitment, ASC development, financial and accounting services, benefits and payroll management and information technology. The company's corporate service center is located at 825 East Gate Boulevard, Suite 111, Garden City, NY 11530.
Looking to partner with us?
Let's get started.