Proudly supporting OCLI Vision
and other affiliated practices.
OCLI Welcomes Retina Specialist Dr. Peter M. Brennen
Posted on October 3, 2022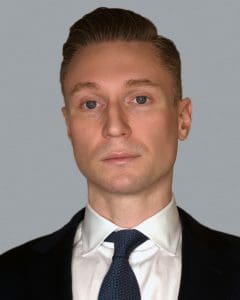 OCLI, a Spectrum Vision Partners ("SVP") managed practice, today announced the addition of Peter M. Brennen, MD,  a specialist in medical and surgical diseases of the retina, vitreous, and macula. Beginning March 1, 2019, Dr. Brennen will practice from OCLIs Manhasset, Plainview, and Huntington – Jericho Turnpike offices.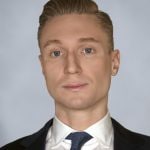 Dr. Brennen joins OCLI after serving as an attending physician for Retina Associates in Maryland. Previously, he held the position of clinical fellow with the Charles Retina Institute and the University of Tennessee College of Medicine.
Before coming to New York, Dr. Brennen earned his medical degree from the University of Pittsburgh School of Medicine, where he also completed his internship and residency. Throughout his distinguished career, he has authored numerous professional peer-reviewed journal articles, covering subjects ranging from prognostic factors in macular degeneration to advanced retinal imaging modalities.
"It is a wonderful opportunity to move to Long Island to serve alongside OCLIs world-renowned physicians, and to help our patients by expanding OCLIs retinal team," states Dr. Brennen.
OCLI is one of six managed practices to join Spectrum Vision Partners since November 2017, when Spectrum announced its strategic relationship with the growth-oriented, private equity firm Blue Sea Capital. Since then, 19 eye doctors and nine locations have been added across four affiliates.
SVP administratively supports the growth and management of some of the leading ophthalmology practices and eye ambulatory surgery centers in the New York, New Jersey, and Connecticut Tri-State area. In addition to OCLI, Spectrum managed practices include Island Eye Surgicenter, Ophthalmic Consultants of Connecticut ("OCC"), New Vision Cataract Center, Glaucoma Associates of Long Island, Precision Eye Care, and Huntington Eye Care.
In its first year of business, SVP has grown from 400 employees to a current total of more than 700. The organization recently relocated to new corporate offices to accommodate improved delivery of a complete range of business services to an expanding network of multi-specialty ophthalmologists.
Dr. Brennen is part of the companys aggressive growth plans. According to Spectrum CEO Tom Burke, "We are pleased to add yet another accomplished ophthalmologist to the OCLI practice hub. Dr. Brennens experience in vitreoretinal surgery will further strengthen the breadth of OCLIs expertise, giving patients expanded eye care options.
"As our network continues to grow, we hope to attract more clinicians of Dr. Brennens caliber—those who recognize OCLIs focus on excellence and its history of transparent business transactions, and who appreciate Spectrums proven ability to help them achieve their long-term goals."
For further information regarding the OCLI team or Spectrum Vision Partners, please contact:
Tom Burke
Chief Executive Officer
tburke@www.spectrumvisionpartners.com
Justin Kuperberg
Chief Development Officer
jkuperberg@www.spectrumvisionpartners.com
About Peter M. Brennen, MD
Peter M. Brennen, MD is a board-certified ophthalmologist specializing in the diagnosis and treatment of retinal, macular, and vitreous disorders. He received his BS from the University of Pittsburgh and earned his MD from the University of Pittsburgh School of Medicine.
Dr. Brennen completed his medicine internship at the University of Pittsburgh Medical Center (UPMC), where he participated in the UPMC Eye Center mobile outreach clinic, the Guerrilla Eye Service. He completed his ophthalmology residency at the UPMC Eye Center where he gained experience performing pneumatic and laser retinopexy.  Dr. Brennen completed his fellowship in vitreoretinal surgery at the Charles Retina Institute and the University of Tennessee College of Medicine.
About OCLI
Founded in 1997, OCLI (www.ocli.net) is one of the leading ophthalmology practices in the United States. OCLI boasts 19 state-of-the-art medical facilities across Manhattan, Nassau, and Suffolk counties, housing the most advanced technology available, to offer patients a variety of ophthalmic services and treatments. OCLI is led by 43 highly skilled eye surgeons in each major sub-specialty of eye care, providing comprehensive eye care services, including treatment for cataracts, corneal disease, refractive surgery, glaucoma, oculoplastics, retinal disease, and neuro ophthalmology. OCLI also employs seven Doctors of Optometry, three Physician Assistants, and one NYS Licensed Aesthetician.
About Spectrum Vision Partners
Spectrum Vision Partners (www.spectrumvisionpartners.com) is a leading management services organization, serving the ophthalmology sector. Spectrum Vision Partners has over 700 employees, providing world-class practice management solutions to a network of nationally renowned, multi-specialty ophthalmologists in the New York, New Jersey, Connecticut Tri-State region. The Spectrum platform in New York and Connecticut consists of 23 clinic locations, two State Licensed Ambulatory Centers, over 50 surgeons, doctors, and other medical professionals. Spectrum Vision Partners provides a comprehensive set of business support functions, including billing and collections, credential services, marketing, physician recruitment, ASC development, financial and accounting services, benefits and payroll management, and information technology. The companys corporate service center is located at 825 East Gate Boulevard, Suite 111, Garden City, NY 11530.
###
Looking to partner with us?
Let's get started.