Proudly supporting OCLI Vision
and other affiliated practices.
Prominent Comprehensive Ophthalmologist, Dr. Brett J. Karlik, Joins OCLI Vision's McMurray Location
Posted on September 7, 2023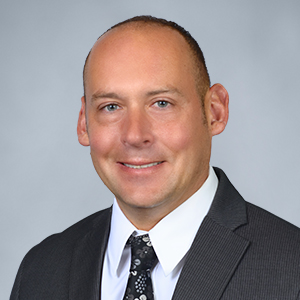 Garden City, NY – September 2023 – OCLI Vision is pleased to announce the addition of Brett J. Karlik, MD, to their esteemed team of eye care professionals. Dr. Karlik is a highly skilled Comprehensive Ophthalmologist with a diverse range of expertise in various ophthalmic procedures. He commenced his practice at OCLI Vision's McMurray location in Pennsylvania on August 1, 2023.
With a profound commitment to patient care, Dr. Karlik specializes in a multitude of eye treatments, including no-stitch micro-incision cataract extraction, pterygium excision, eyelid blepharoplasty, Botox® treatment, glaucoma laser treatment (Selective Laser Trabeculoplasty – SLT), retinal laser treatment (Focal and Panretinal Photocoagulation – PRP), and laser refractive vision correction (LASIK and PRK). Notably, Dr. Karlik holds wave-front LASIK certifications for the VISX STAR S4 excimer laser platform, showcasing his proficiency in utilizing cutting-edge technology for vision correction.
Joining OCLI Vision fills Dr. Brett J. Karlik with absolute joy. His work revolves around delivering personalized and all-encompassing eye care, harnessing state-of-the-art ophthalmological advancements to maximize visual results and promote improved health and happiness for his patients. "Happy to use my experience and knowledge to benefit the people that also serve the community of McMurray."
Dr. Karlik completed his undergraduate degree at Duquesne University before earning his medical degree from the esteemed Drexel University School of Medicine. He furthered his training with an ophthalmology residency at Nassau University Medical Center, honing his skills and expertise under the mentorship of experienced ophthalmic professionals.
Originally from Pittsburgh, Dr. Karlik currently resides in Robinson, PA, with his wife and four children. His dedication to enhancing visual health and well-being drives him to provide exceptional eye care services, ensuring his patients receive the highest standard of treatment and care.
Dr. Karlik's exceptional skills and commitment to patient care align perfectly with OCLI Vision's core values, making him an ideal addition to their team of renowned ophthalmologists. Patients seeking expert comprehensive eye care can now benefit from Dr. Karlik's exceptional services at the McMurray location.
To schedule an appointment with Dr. Brett J. Karlik or to learn more about the comprehensive eye care services provided at OCLI Vision, please visit ocli.net.
About OCLI Vision
Founded in 1997, OCLI Vision (www.ocli.net) is one of the leading ophthalmology practices in the United States. The practices of OCLI Vision offer eye care services at locations throughout Connecticut, New Jersey, New York, Pennsylvania and West Virginia. OCLI Vision is led by a large group of highly skilled ophthalmologists and optometrists in each major sub-specialty of eye care who provide comprehensive eye care services, including treatment for cataracts, corneal disease, glaucoma, retinal disease, oculoplastics, refractive surgery, and neuro-ophthalmology.
Looking to partner with us?
Let's get started.