Proudly supporting OCLI Vision
and other affiliated practices.
Spectrum Vision Partners and OCLI Vision Announce Significant Expansion in Pennsylvania Welcoming Associates in Ophthalmology
Posted on October 3, 2022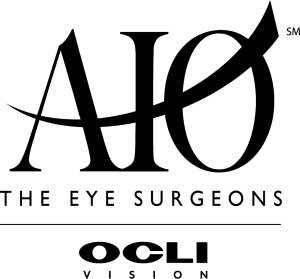 NEW YORK, N.Y. – January 2022— Spectrum Vision Partners a leading management services organization and OCLI Vision, a renowned, multi-practice ophthalmology group located in the Northeast are delighted to add the talented eye care specialists at Associates in Ophthalmology (AIO) to its rapidly growing team. AIO provides advanced eye care and eye surgery from multiple locations in Pennsylvania and one center in West Virginia.
OCLI Vision is a leading ophthalmology practice whose growth is supported by the management and administrative services of Spectrum Vision Partners (SVP), an organization serving many of the top ophthalmology groups and ambulatory eye surgery centers in New York, New Jersey, Connecticut, and Pennsylvania. AIO is Spectrums 17th affiliation since 2017 and comprises of approximately 100 employees across 8 clinic locations and an ambulatory eye surgery center.
"With the addition of AIO, our largest acquisition to date, to our team of growing professionals, we are setting new standards in the field of eye care. We are thrilled to welcome these talented eye surgeons to the OCLI Vision team," says Tom Burke, SVPs CEO. "AIO has been pioneering the use of state-of-the-art technology and equipment in the Pittsburgh area for over a century. Their commitment to customized treatments and helping patients achieve their vision goals is complementary to our team at OCLI Vision."
Joining OCLI Vision from AIO are Lisa M. Cibik, MD, FACS; Brian H. Jewart, MD; John P. Nairn, MD; and Christopher Seebruck, MD; who are the principal partners. Also joining are Tailun Zhao, MD; Sara Elizabeth Stewart, DO; Diana Lee, MD; Sandra Sofinski, MD; Josh Paul, MD; Ryan McBee, OD; Brian Moore, OD; Christopher Cakanac, OD; Gregory Dziubek, OD, and Jenan Sallit, OD.
This esteemed group of board-certified, fellowship-trained eye surgeons and highly skilled optometrists are known for delivering advanced eye care and superior results. They specialize in the diagnosis and treatment of cataracts, laser vision correction, diseases of the cornea, retina (including diabetic retinopathy, diabetic eye care, macular degeneration, retinal detachments, flashes and floaters), and glaucoma.
"All of us at AIO are looking forward to joining the OCLI Vision team. OCLI Vision is known throughout the Northeast for their best-in-class team of eye care professionals, and we are honored to be a part of that recognition," noted Dr. Cibik "We hope to keep raising the standard of care in the region, and throughout the country, using the latest technology and innovative procedures."
Physician Growth Partners acted as exclusive financial advisor to AIO. Physician Growth Partners represents independent physician groups in transactions with private equity to help achieve goals and succession plans.
For more information about OCLI Vision and Spectrum Vision Partners, please contact:
Tom Burke
Chief Executive Officer
tburke@www.spectrumvisionpartners.com
Greg Wappett
Chief Development Officer
gwappett@www.spectrumvisionpartners.com
About OCLI Vision
Founded in 1997, OCLI Vision (https://www.ocli.net) is one of the leading ophthalmology practices in the United States. The practices of OCLI Vision offer eye care services at locations throughout Connecticut, New Jersey, New York, and Pennsylvania. OCLI Vision is led by a large group of highly skilled ophthalmologists and optometrists in each major sub-specialty of eye care, who provide comprehensive eye care services, including treatment for cataracts, corneal disease, glaucoma, retinal disease, oculoplastics, refractive surgery, and neuro-ophthalmology.
About Spectrum Vision Partners
Spectrum Vision Partners (SVP) (https://www.spectrumvisionpartners.com) is a leading management services organization, serving the ophthalmology sector. With over 1200 employees providing world-class practice management and administrative solutions to a network of nationally renowned, multi-specialty ophthalmologists in New York, New Jersey, Connecticut and Pennsylvania, SVP supports over 40 clinic locations, five state-licensed ambulatory surgery centers, and over 110 surgeons, doctors and other medical professionals. SVP provides a comprehensive set of business support functions, including billing and collections, credential services, marketing, physician recruitment, ASC development, financial and accounting services, benefits and payroll management and information technology. The companys corporate service center is located at 825 East Gate Boulevard, Suite 111, Garden City, NY 11530.
About Blue Sea Capital
Blue Sea Capital (www.blueseacapital.com) is a private equity firm based in West Palm Beach, Florida, that invests in growth-oriented lower middle market companies valued up to $250 million. The firm has more than $750 million in assets under management and invests across three industry verticals: aerospace & defense, healthcare, and industrial growth. Blue Sea Capitals strategy is to partner with talented managers and differentiated companies, typically as the first or second institutional investor, and deliver strategic and operational value-add that drives growth acceleration, industry outperformance and business transformation.
Looking to partner with us?
Let's get started.