Proudly supporting OCLI Vision
and other affiliated practices.
The Mackool Eye Institute Joins Spectrum Vision Partners
Posted on October 3, 2022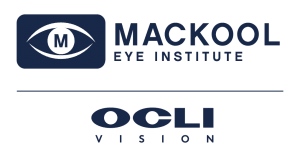 Astoria, NY – January, 2022 – Spectrum Vision Partners, ("SVP"), is pleased to announce that they have entered into an Agreement with The Mackool Eye Institute and Laser Center (MEI). Since 1978, Mackool Eye Institute has been on the cutting edge of cataract, glaucoma and cornea procedures, providing comprehensive eye care and surgical services to patients from New York, the surrounding states and indeed from around the world in Astoria, New York. Joining SVPs supported practice in New York, OCLI Vision, are Richard J. Mackool, MD and R.J. Mackool, MD. OCLI Vision also welcomes Drs. Vivian Monsanto and Marc Sirota to the team.
SVP serves many of the top ophthalmology groups and ambulatory eye surgery centers in New York, New Jersey, Connecticut, and Pennsylvania. Mackool Eye Institute is Spectrums 19th affiliation since 2017.
Tom Burke, SVPs CEO, said "Spectrum Vision Partners is thrilled to announce the addition of Drs. Richard and R.J. Mackool and their entire Mackool Eye Institute team to our growing company,". "The level of expertise and experience displayed by the surgeons at Mackool Eye Institute is inspiring and humbling. We could not be more excited to work alongside them, learn from them and collaborate on new technology and innovations to improve patient care. They are truly at the forefront of ophthalmology and have led the way with significant efforts to improve their patients eye health, first and foremost. We are very proud to call them partners and to be at their service. We are really looking forward to what we can build together".
Richard J. Mackool, M.D. is the founder and Director of the Mackool Eye Institute, which was the first eye care center in New York to provide eye surgery and laser treatment without the need for hospitalization. He is an internationally recognized expert on eye microsurgery and has maintained his practice in ophthalmology since 1973. He is a professor of ophthalmic surgery at the New York Eye and Ear Infirmary and NYU Medical Center. An inventor of computerized microsurgical instruments and techniques for cataract removal, nearsightedness, and astigmatism, Dr. Mackool has published many scientific papers and textbooks and has been granted more than 100 patents. He has lectured throughout the United States and abroad, and eye surgeons from every continent have traveled to New York to attend courses conducted by Dr. Mackool.
Dr. R.J. Mackool is the Assistant Director of the Mackool Eye Institute. He has extensive experience in cataract, implant, glaucoma, and corneal surgery. Additionally, he completed training in general surgery, plastic surgery, and craniofacial surgery prior to ophthalmology training at the New York Eye and Ear Infirmary of Mount Sinai.
Dr. Mackool has designed microsurgical instruments and he has several medical patents pending for devices that improve the accuracy and safety of these procedures.
"We are looking forward to joining the outstanding Spectrum-supported practices and the OCLI Vision team," noted R. J. Mackool. "Over the years we have dedicated our practice to providing the highest level of care to our patients. In joining Spectrum Vision Partners, we expect to further enhance the care and innovations we provide. Together with their team of eye care experts and our experience, we foresee great opportunities to bring new technologies and innovations to a broader stage."
The Bloom Organization, specialists in healthcare mergers and acquisitions, assisted in the transaction with The Mackool Eye Institute and Laser Center.
For more information about Spectrum Vision Partners, please contact:
Tom Burke
Chief Executive Officer
tburke@www.spectrumvisionpartners.com
Greg Wappett
Chief Development Officer
gwappett@www.spectrumvisionpartners.com
About Mackool Eye Institute
Mackool Eye Institute (www.mackooleyesurgery.com) was established in 1982 by Dr. Richard Mackool, with the purpose of providing eye surgery and laser treatment with minimal patient recovery times. The Mackool Eye Institute and affiliates ("MEI") consists of an ophthalmology ambulatory surgery center and ophthalmology practice located in Astoria, NY.
About OCLI Vision
Founded in 1997, OCLI Vision (www.ocli.net) is one of the leading ophthalmology practices in the United States. The practices of OCLI Vision offer eye care services at locations throughout Connecticut, New Jersey, New York, and Pennsylvania. OCLI Vision is led by a large group of highly skilled ophthalmologists and optometrists in each major sub-specialty of eye care who provide comprehensive eye care services, including treatment for cataracts, corneal disease, glaucoma, retinal disease, oculoplastics, refractive surgery, and neuro-ophthalmology.
About Spectrum Vision Partners
Spectrum Vision Partners (SVP) (www.spectrumvisionpartners.com) is a leading management services organization, serving the ophthalmology sector. With over 1,200 employees providing world-class practice management and administrative solutions to a network of nationally renowned, multi-specialty ophthalmologists in New York, New Jersey, Connecticut and Pennsylvania, SVP supports over 40 clinic locations, five state-licensed ambulatory surgery centers, and over 110 surgeons, doctors and other medical professionals. SVP provides a comprehensive set of business support functions, including billing and collections, credential services, marketing, physician recruitment, ASC development, financial and accounting services, benefits and payroll management and information technology. The companys corporate service center is located at 825 East Gate Boulevard, Suite 111, Garden City, NY 11530.
About Blue Sea Capital
Blue Sea Capital (www.blueseacapital.com) is a private equity firm based in West Palm Beach, Florida, that invests in growth-oriented lower middle market companies valued up to $250 million. The firm has more than $750 million in assets under management and invests across three industry verticals: aerospace & defense, healthcare, and industrial growth. Blue Sea Capitals strategy is to partner with talented managers and differentiated companies, typically as the first or second institutional investor, and deliver strategic and operational value-add that drives growth acceleration, industry outperformance and business transformation.
Looking to partner with us?
Let's get started.